HOW TO GET TO MY HOUSE AND SHOOTING RANGE
Down my lane (Dunbar Road, Manhattan, KS),
---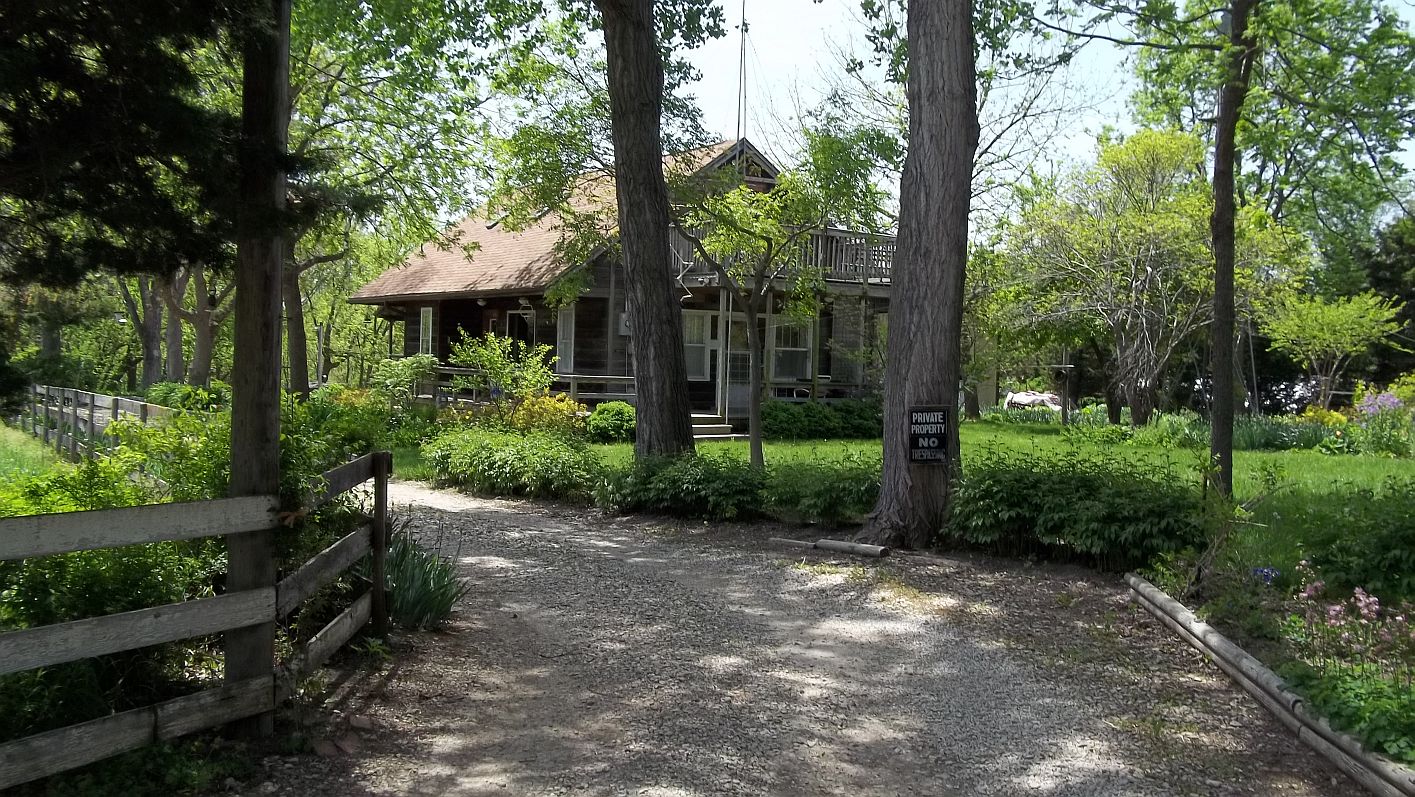 into my driveway,
---
past my house,
---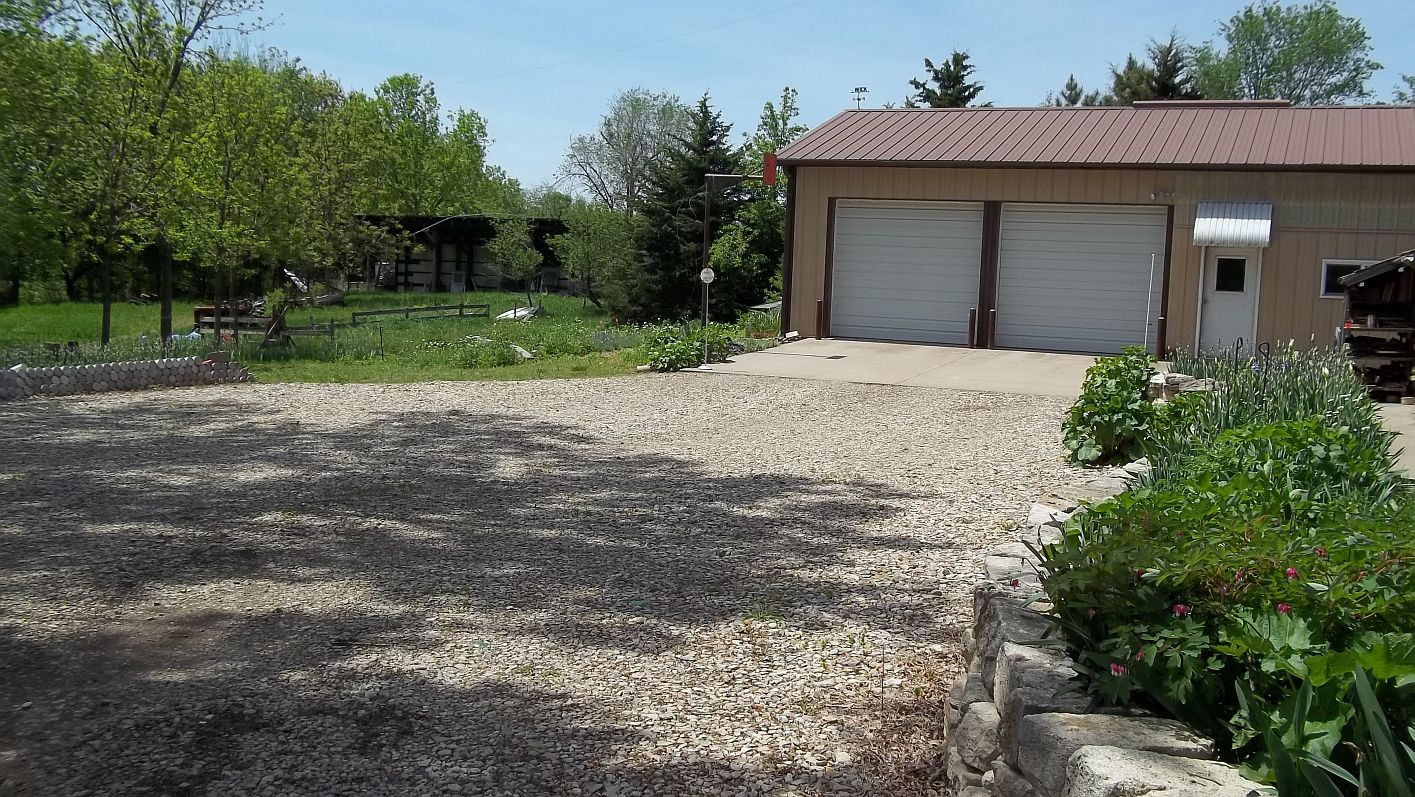 and into my parking area.
---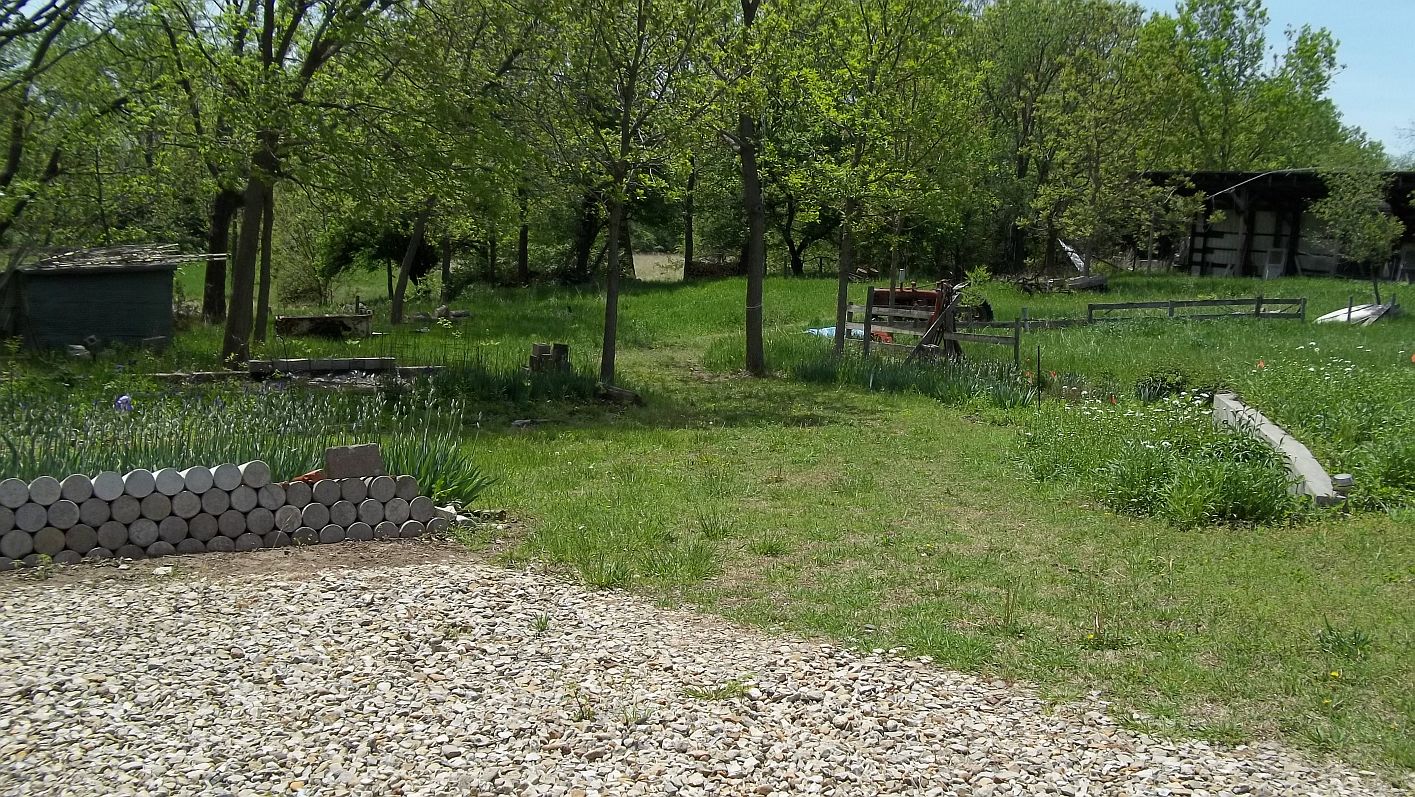 The range was about 100 yards thataway,
---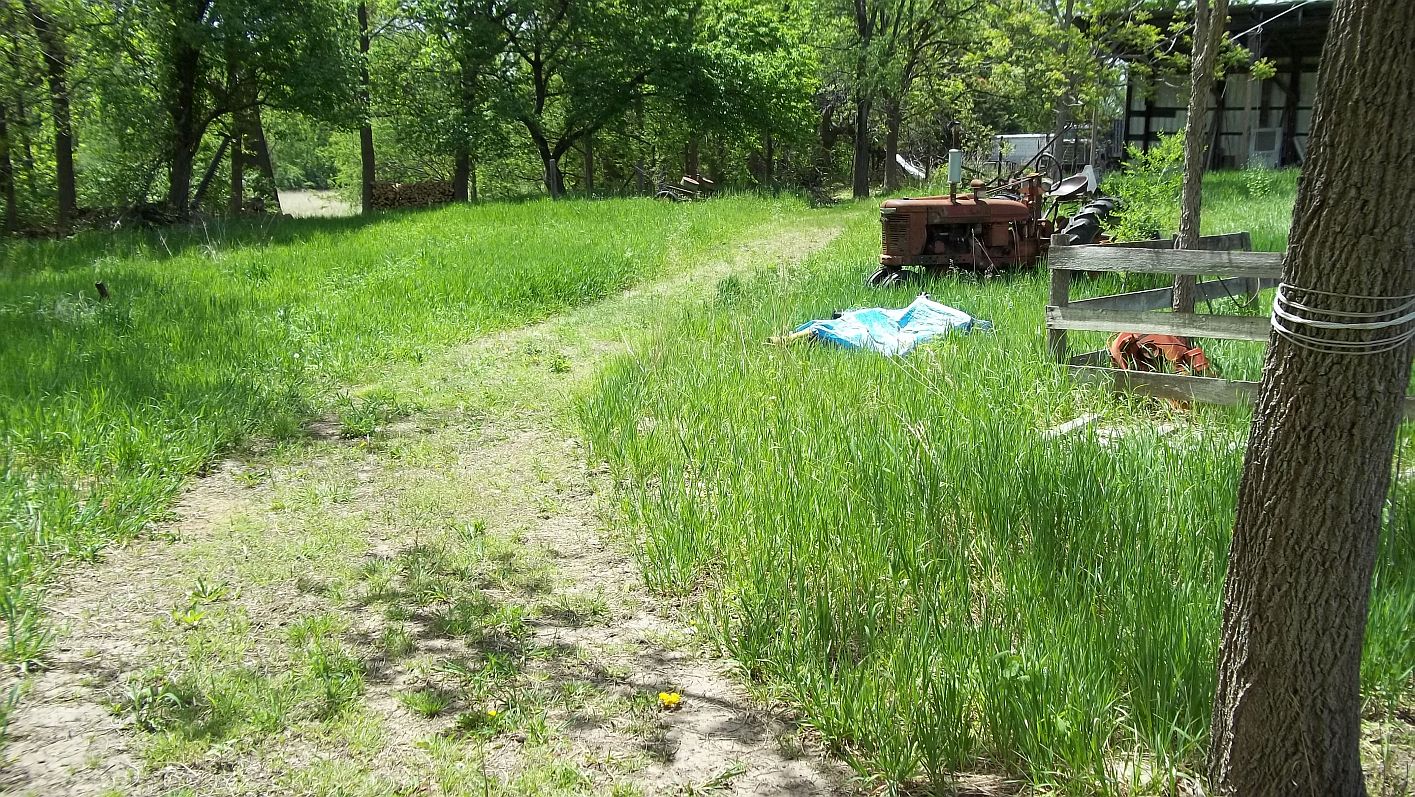 past my tractor,
---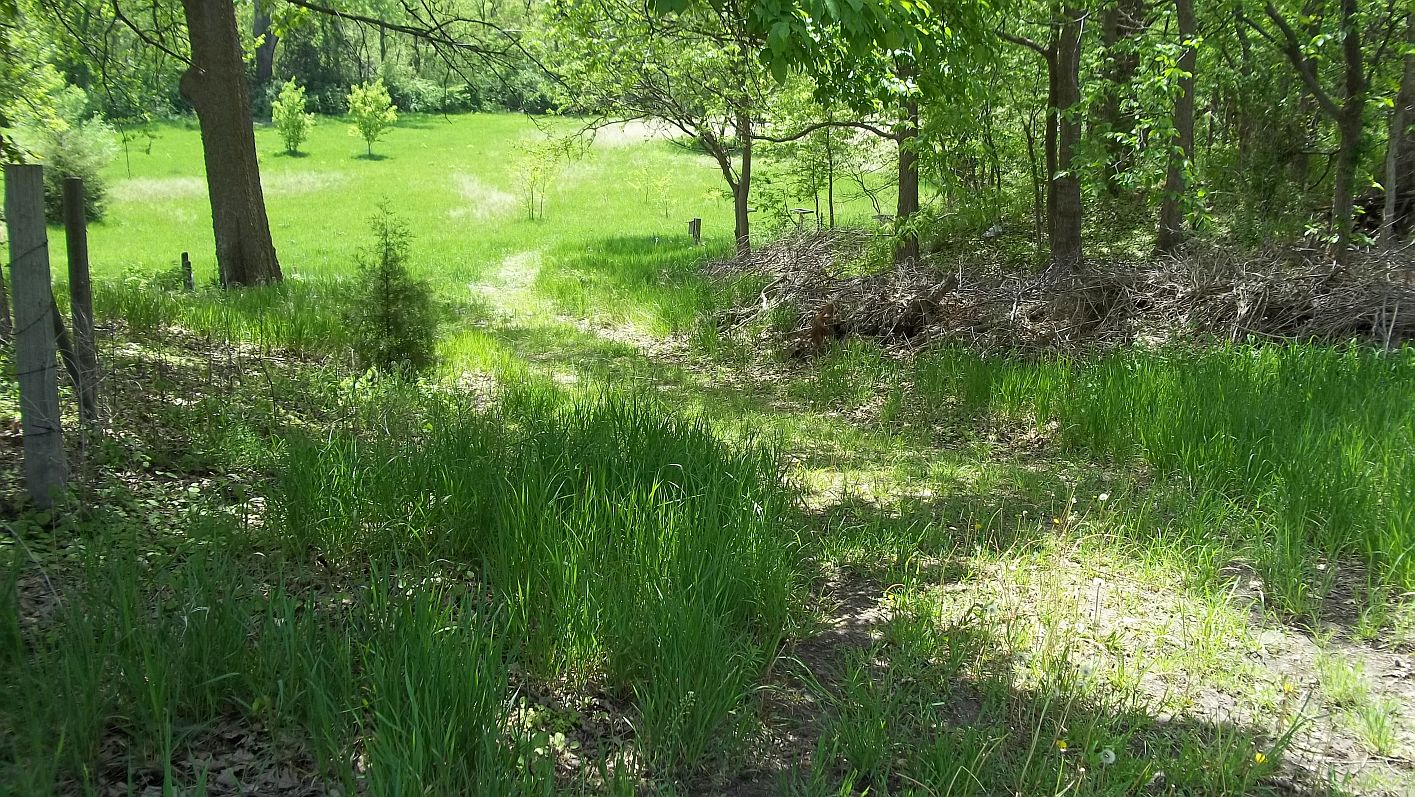 down the hill,
---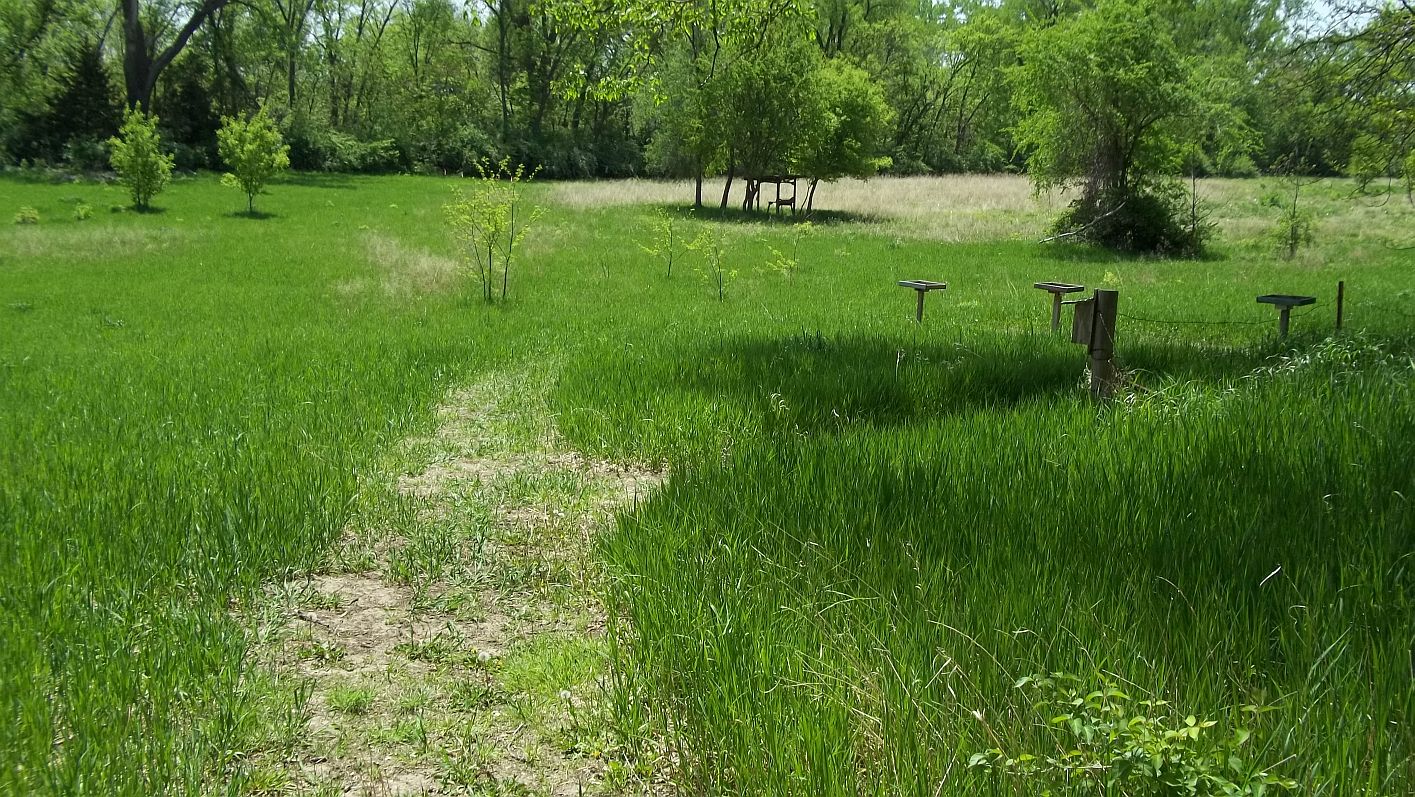 and to the right.
(That was my covered 25- and 50-yard benchrest-shooting station in the middle of the field.)
---
Side view of the CCH-certification range
(3-, 7-, and 10-yard shooting positions)
---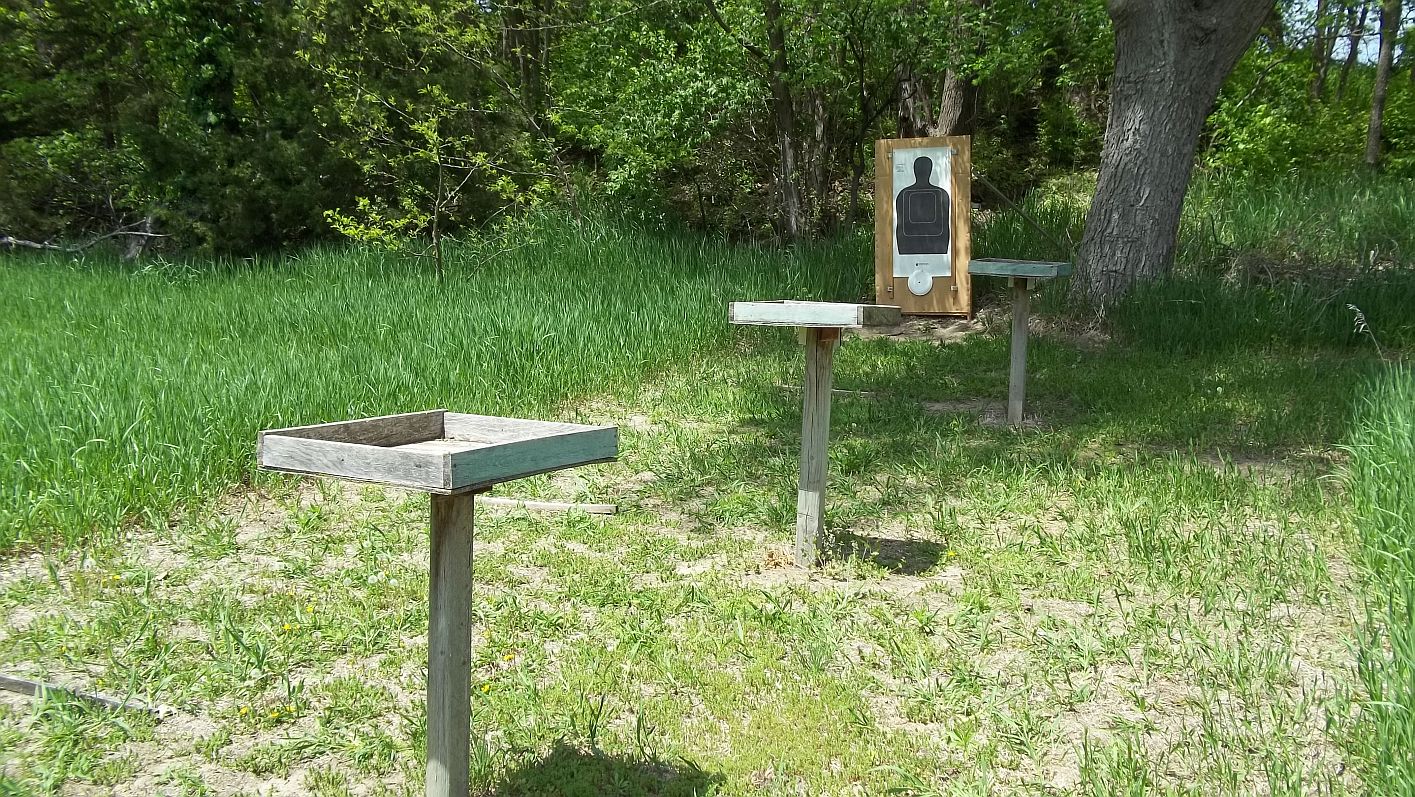 View from the spectator's bench
---
View from behind the 10-yard line
---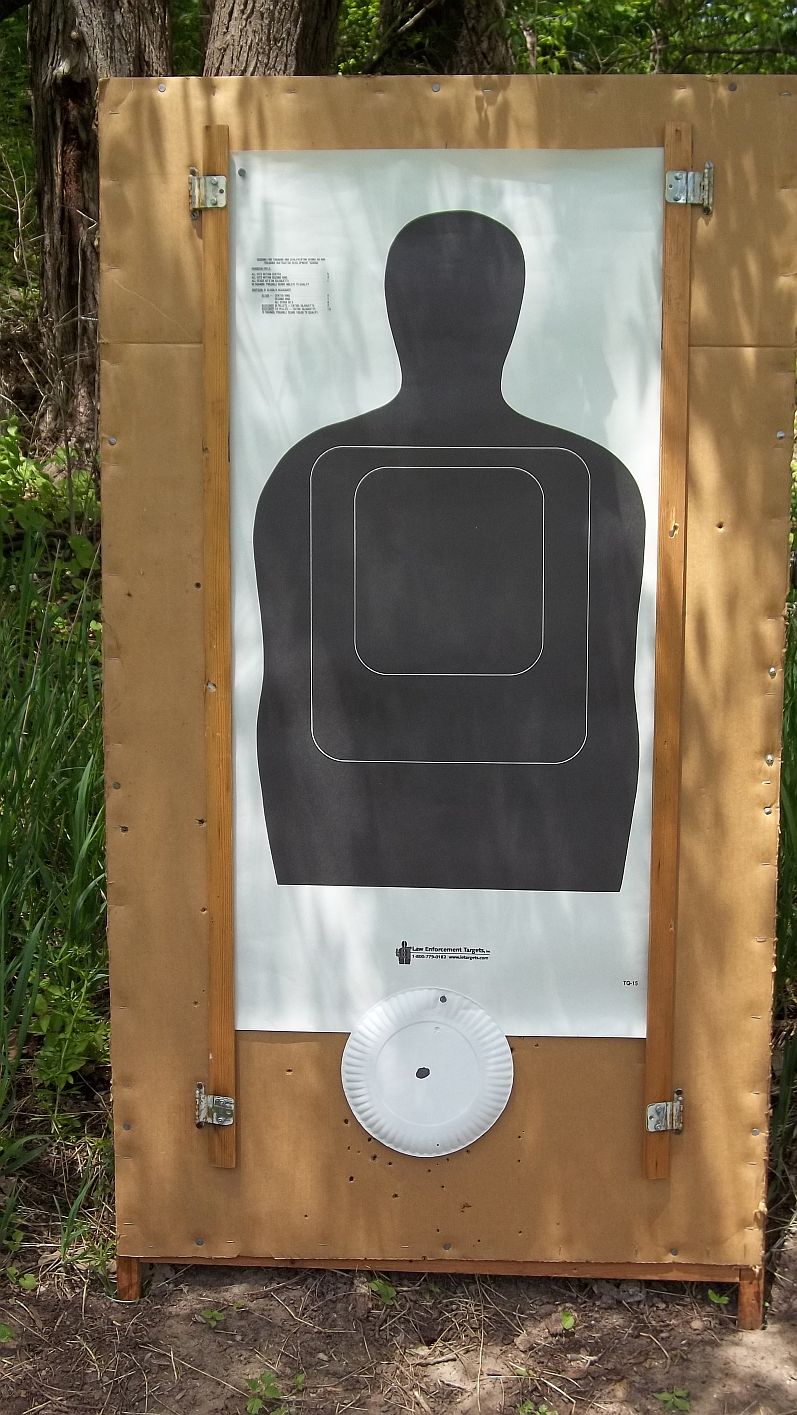 Target stand
All Concealed-Carry-qualification shooting was on my private outdoor one-lane range,
which was about 100 yards from my parking area. If necessary and if the ground was
dry, arrangements could be made to drive to the range.
CLASSROOM
Although I have taught classes elsewhere, most of my classes met in my
heated & air-conditioned basement (10 steps down) classroom: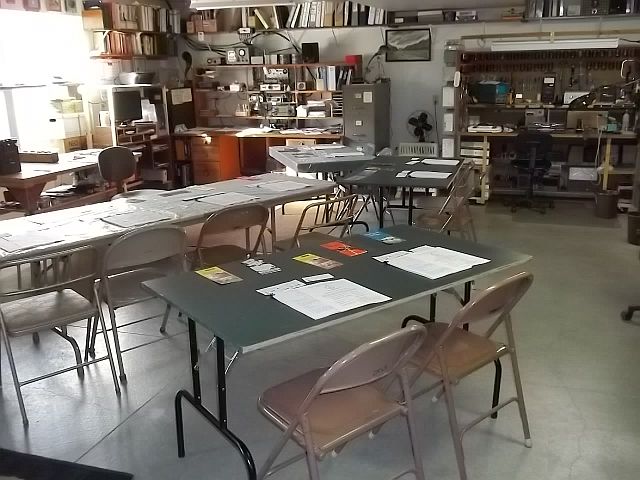 Classroom arranged for ten (but has held 16)
(That's my desk/hamshack in the center-rear and my electronics workbench is right-rear.)
SOME PICTURES OF MY RANGE IN OPERATION
Preparing the target
---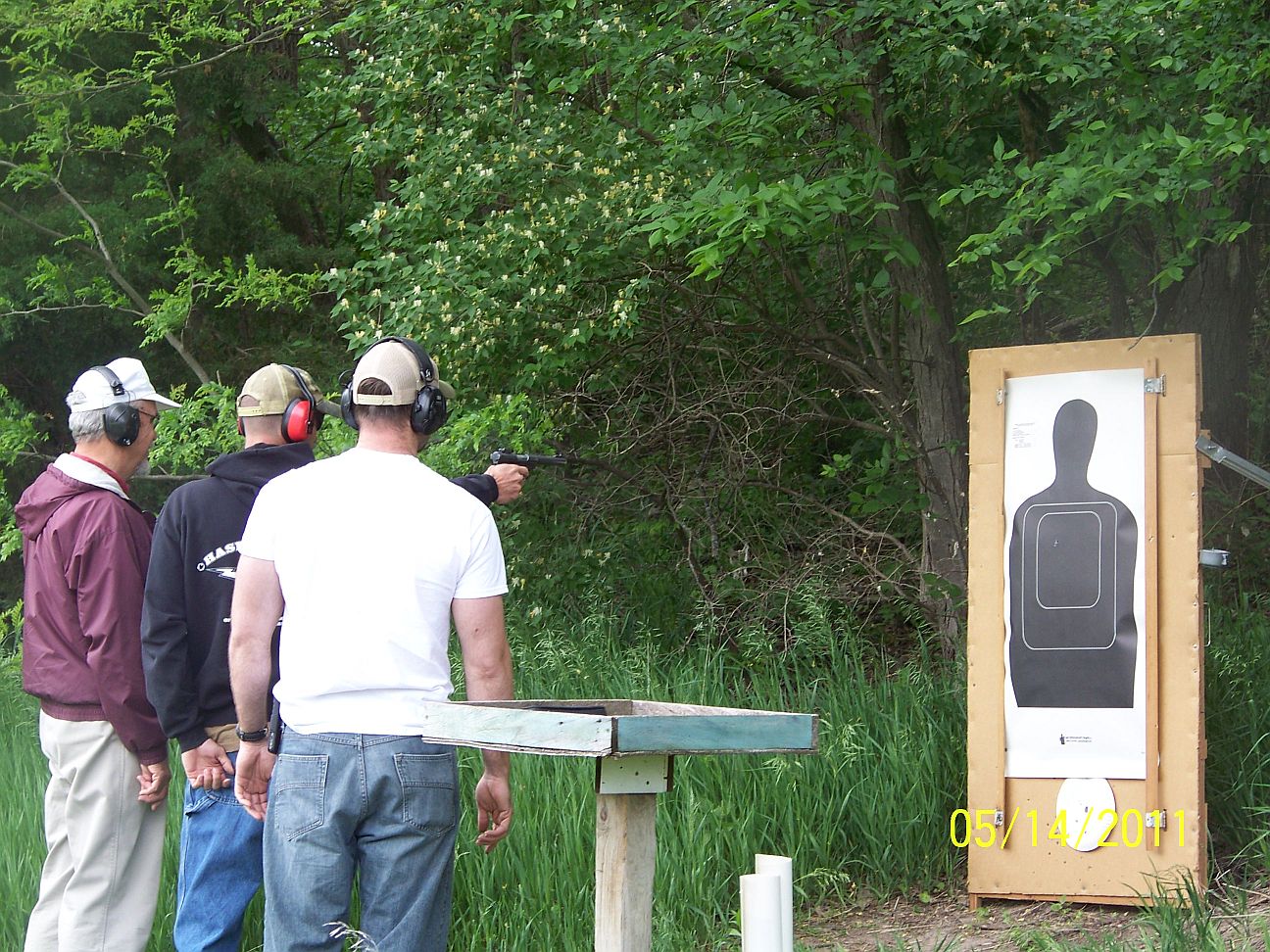 Shooting at 3 yards
---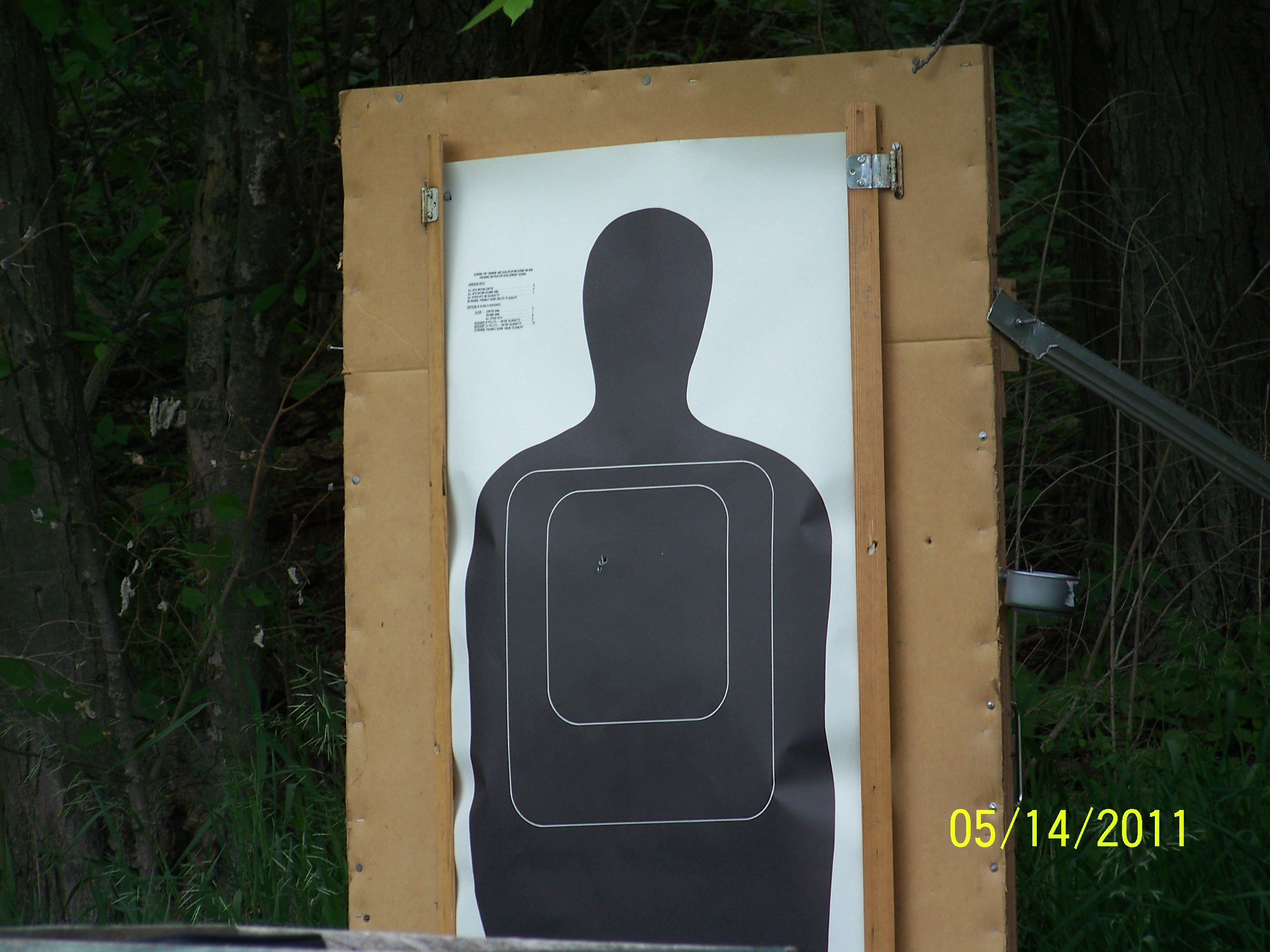 Nice 5-shot group
---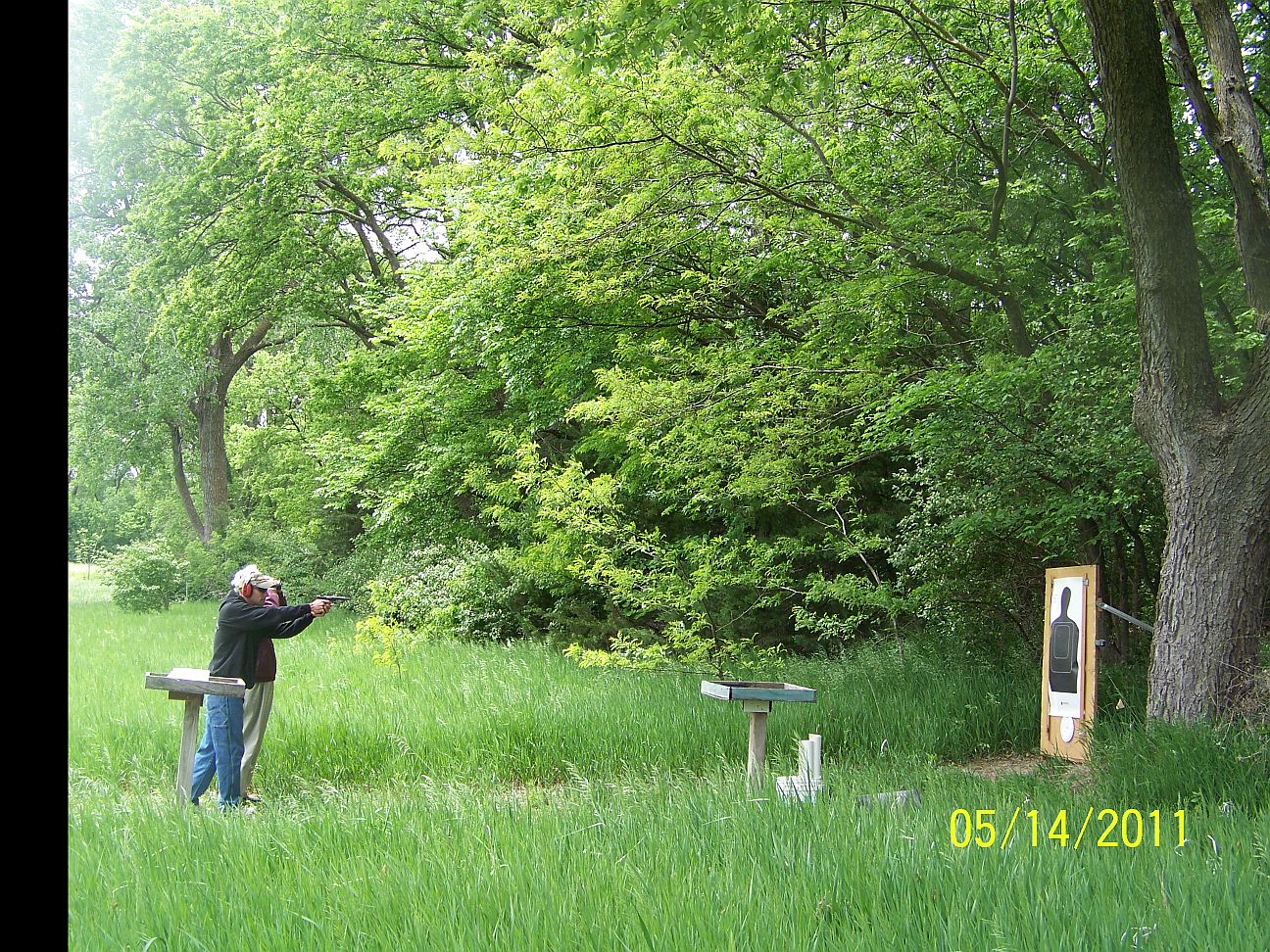 Shooting at 7 yards
---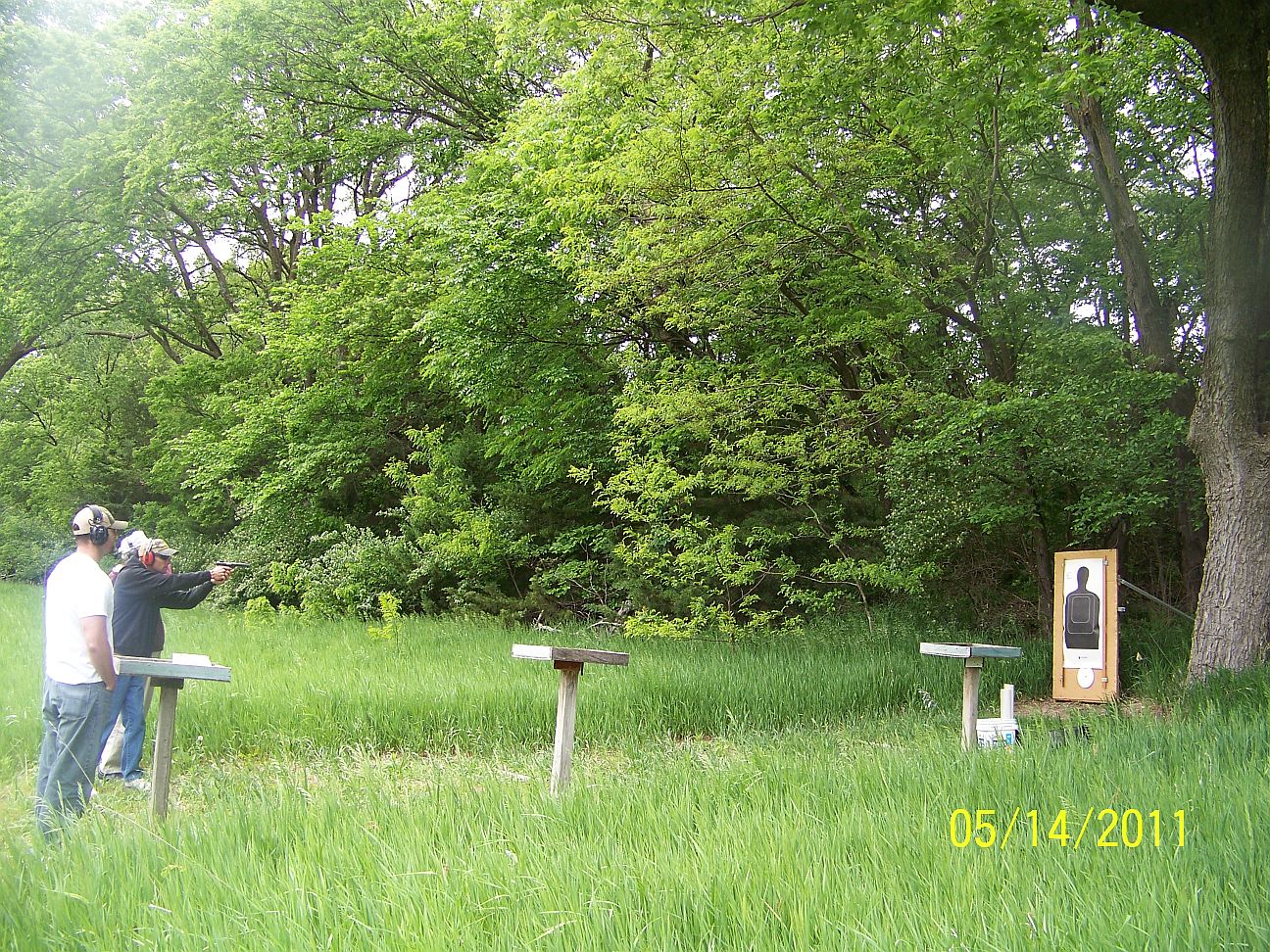 Qualifying at 10 yards
---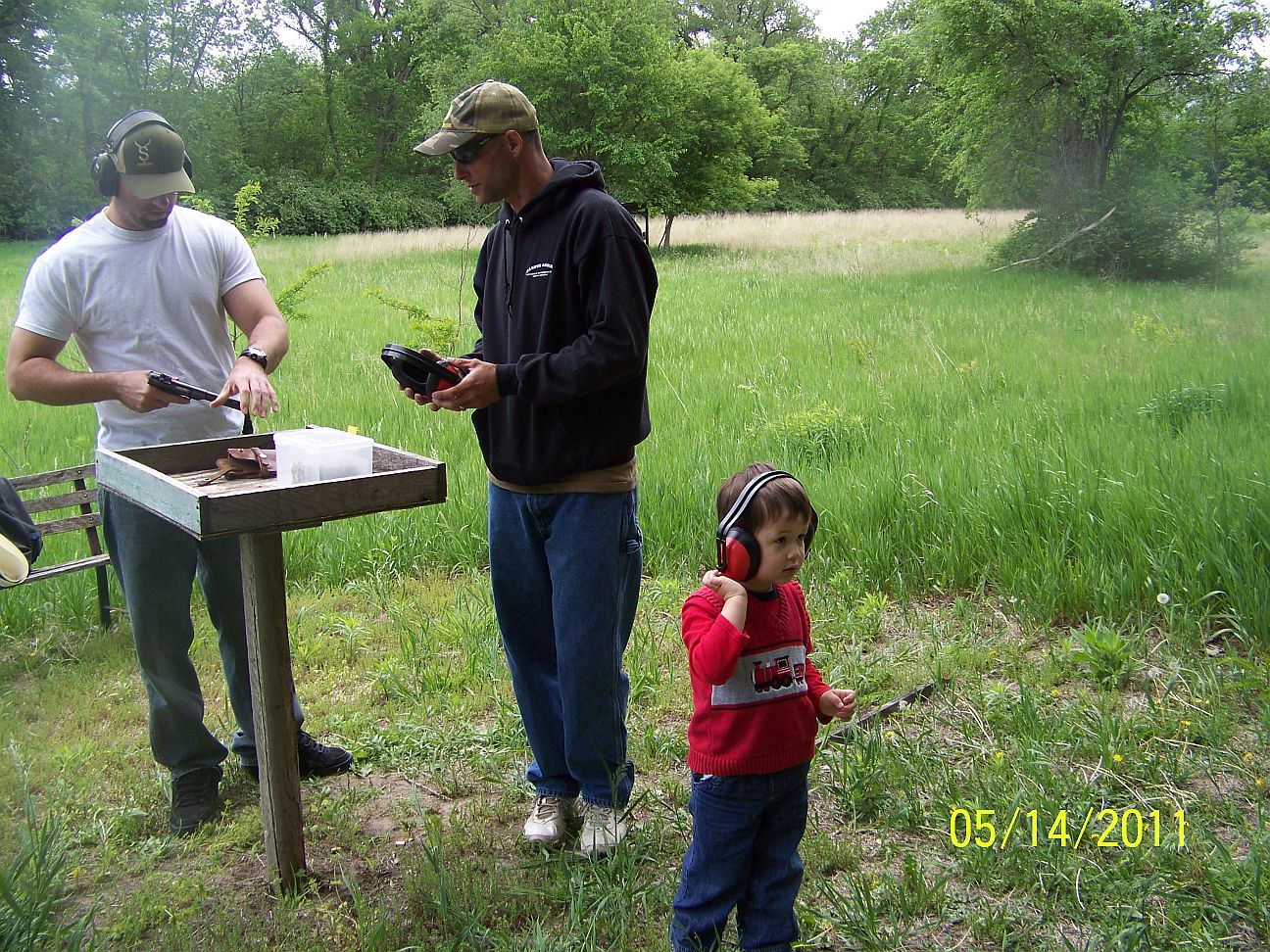 Wrap-up while young son watches his...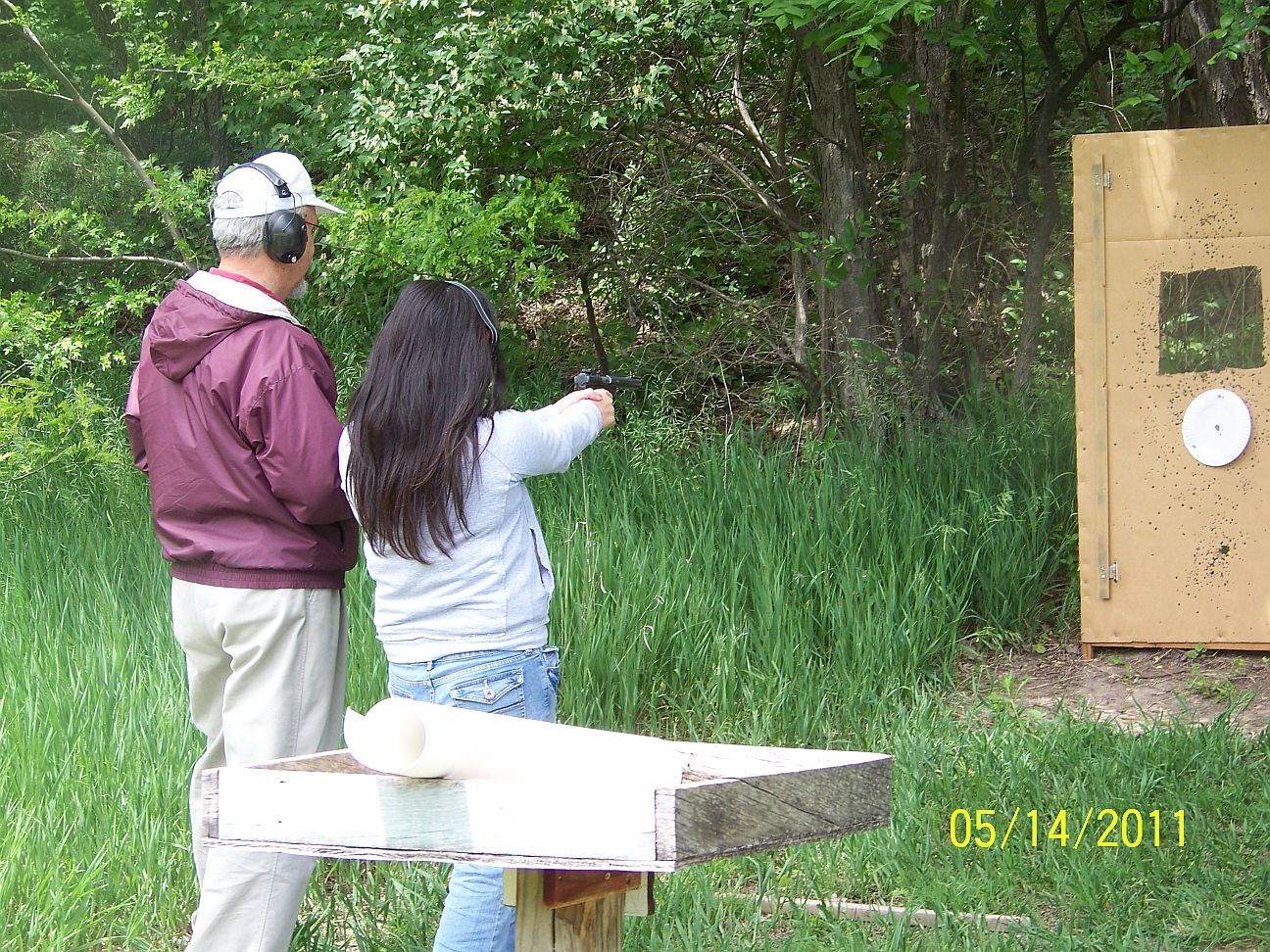 ... mother's first-shot ever!
---
Six boxes preserve our freedoms: cash, soap, ballot, witness, jury, & cartridge
Barbershop Tenor and Life member of SPPBSQSUS
Amateur Radio Operator (WØPBV)
Life Member of both the NRA and GOA
---
This page was last modified on Monday, 6 December 2021.